Guest Post! Originally posted by Susan Thixton on TruthAboutPetFood, January 6, 2016, and re-posted here with permission.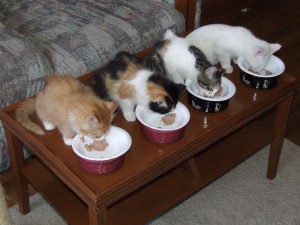 January 18th will be the start of another AAFCO meeting. Here are some details of the upcoming meeting and how you can listen in.
The winter AAFCO meeting will begin on January 18th in Isle of Palms (Charleston), SC. All pet food consumers will again have the opportunity to listen in on the meeting if you'd like (details of that below).
The official AAFCO meeting begins on Monday January 18th – with a special Ingredient Definitions Workshop happening on Sunday January 17th. This workshop is where I will be presenting a consumer perspective of what is wanted/needed from pet food labels and ingredients. I couldn't include everyone's comments, but did try to give them an overview of consumer's struggles. That presentation will be posted after the event for all readers. My thanks to everyone that provided input.
The two best parts of an AAFCO meeting are…
The opening session when everyone – one at a time – stands and introduces themselves and states their who they are representing. Words can't explain the feeling I have when I stand – in a room full of industry and regulators and say 'Association for Truth in Pet Food'. It is wonderful – beyond wonderful – to say those words! It tells the room – consumers are here – we demand to be reckoned with! This is the best part for me.
And the next best part…is when I leave to return home. AAFCO meetings are tough. Every moment you spend there is guarded – you don't know who is listening or looking over your shoulder (it's even a little uncomfortable in the hotel room – can you tell I don't trust them?). There are only a few friendly faces in the crowd (and we stick together like glue). Most regulatory folks are pleasant (some are very fair and unbiased with consumer advocates – a few are far less than fair and pleasant!) and many (probably most) industry representatives tend to just glare or completely ignore our presence. The overall feel is that 'we' don't belong there, 'we' are trouble makers. So, going home – getting away from the greed and bias – is the second best part.
The two sessions of most concern to pet food consumers are the Pet Food Committee and the Ingredient Definitions Committee. Both of these take place on Tuesday January 19th.
The Pet Food Committee meeting takes place at 9:30 AM – Noon, the Ingredient Definitions Committee meeting takes place 1:20 PM – 5:00 PM. The Pet Food Committee agenda looks brief, however we can safely assume the meeting will take the entire 2 ½ hour time slot. One of the items for discussion is "Pet Food Label Modernization Discussion" – it is unknown what this discussion will consist of (however fingers are crossed authorities have been paying attention to consumer's wants and needs for pet food labels).
The Ingredient Definitions Committee agenda is more than full (this is typical). On the agenda for discussion is our (consumer's) concern that fabricated meat in pet food needs to be labeled. We'll have to hope the meeting will have time for this discussion – if they don't, chances are it will be added to the next meeting or discussed in conference call meetings in between the public meetings.
To read the full agenda for the AAFCO meeting Click here.
Should you wish to view the agenda for any particular meeting – Click Here. On the right side of the page you'll see the heading 'Committee Final Agendas' – click on the meeting you wish to view.
To view the full agenda for the Pet Food Committee meeting Click Here. Instructions to view or listen to the meeting is on the agenda.
To view the full agenda for the Ingredient Definitions Committee meeting Click Here. Instructions to view or listen to the meeting is on the agenda.
As always, I will provide a full report on the meeting as soon as time allows. From your consumer advocates – we will try our best to represent you to the fullest extent allowed.
Wishing you and your pet(s) the best,
Susan Thixton
Pet Food Safety Advocate
Author Buyer Beware, Co-Author Dinner PAWsible
TruthaboutPetFood.com
Association for Truth in Pet Food
---
Tracy here!
As you can see, this two day meeting will cover some pretty important topics. I highly recommend you dial in if at all possible. The pet food industry will be strongly represented and even if we can't be there in person, we can show our support for the consumer advocates via the phone lines.
To view these meetings via WebEx: http://fass.webex.com
To listen to these meetings: US TOLL 1-650-479-3207 Access code: 663 833 835
Pet Food Committee: Tuesday, 19 January, 9:30 – 12:00 EST, Agenda
Ingredient Definitions Committee Meeting: Tuesday, 19 January, 1:20 – 5:00 EST, Agenda
And take copious notes! Both Susan Thixton and I will be discussing these meetings later, and we'll be soliciting your input. This is one of those ever so rare and important opportunities to support and potentially push through some beneficial changes to the manufacturing of the foods so many of us feed our cats; be a part of that change!
---