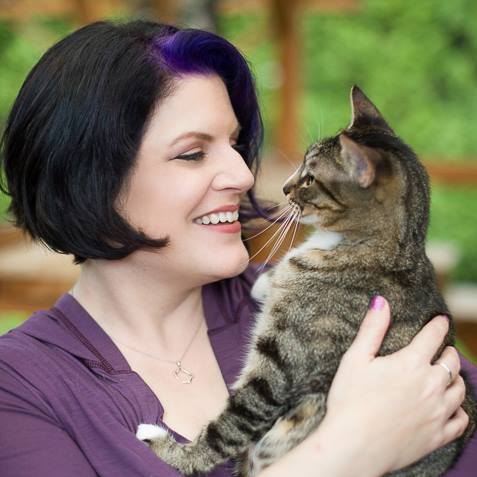 Good morning and Happy Monday, everyone!
I'm super thrilled to be announcing not one but TWO exciting activities for this month!
First, CatCentric continues its "Ask the Expert" feature with a special session hosted by the wonderfully knowledgeable feline behaviorist Marci Koski. Marci is a certified Feline Behavior and Training Professional, and has received specialized and advanced certificates in Feline Training and Behavior from the Animal Behavior Institute. She also holds a doctorate in Fish and Wildlife Biology, and worked as a biologist with the U.S. Fish and Wildlife Service for over ten years. (More about Marci!)
This event kicks off on 13 November – next Monday! – and, like past sessions, will run for five days, with Marci answering your questions throughout the week. In addition to those individual responses, however, Marci has also graciously agreed to provide us with an exclusive video covering feline aggression in all its forms!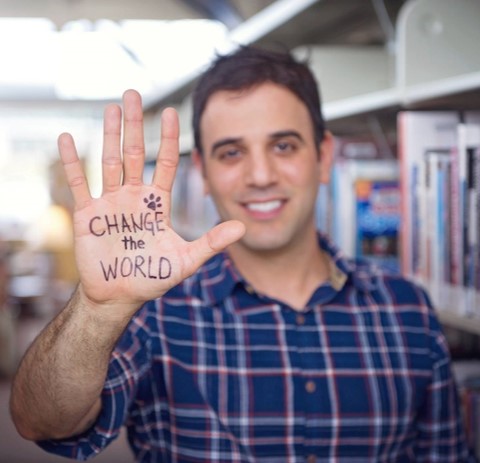 Second, November is National Cancer Awareness Month. I've had a kitty afflicted with this horrible disease, and I know many of you have, too. If you've been following our facebook page recently, you're aware of the fantastic "The Truth About Pet Cancer" series from Rodney Habbib, Dr. Karen Becker and Ty Bollinger, as well as Rodney's "The Dog Cancer Series" documentaries that recently became available. (Read more about those documentaries here.)
Rodney is a friend of mine and an incredible advocate for our pets. As a way to help support his extraordinary mission to eradicate cancer, I've purchased the package that contains two print, digital and DVD copies of both series – worth $497!!! – and we are raffling off the second copy at $10 a ticket — with half the proceeds going to support CatCentric and half the proceeds going right back to Rodney!
This raffle has already kicked off and will run through midnight on Friday, 17 November. The winner and the amount of money we raise for Rodney's efforts will be announced on Monday, 20 November.
---