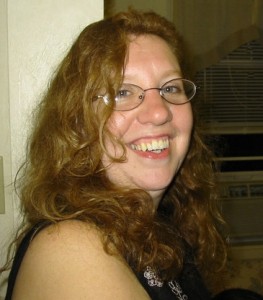 My name is Tracy Dion. I was born in Massachusetts, the oldest of seven siblings. While I was still young, my family moved to California for a handful of years and then to South Carolina for another five years or so, returning to Massachusetts just in time for me to graduate high school. I spent the following eight years in the United States Army and had the opportunity to serve in New Jersey, Germany, Massachusetts and Alaska. After an honorable discharge, I lived in Mississippi for about a decade, then returned to my home state, where I currently reside.
Today, I am a writer and feline care and behavior consultant, specializing in nutrition and feeding a species-appropriate diet. I have worked with many types of companion animals, especially through rescue and foster care, but my focus for the last couple of decades has been on cats. I am dedicated to improving feline health and welfare through owner outreach and education, and passionate about improving the owner / animal bond through increased understanding of natural feline behaviors and needs.
I am member of the Association of Animal Behavior Professionals and a professional member of the Pet Professionals Guild and the Cat Writers' Association. I've been Editor of Raw Instincts Magazine, and had articles published by the Feline Nutrition Education Society, the American Council for Animal Naturopathy, and the online magazines Raw Instincts and Catnip Chronicles, and my feline columns are regular features of the magazines Raw Pet Digest and Healthful Dog: Canine Health Via Nutrition, based out of the U.S. and the U.K., respectively.
Currently, I am enrolled in the Animal Behavior Institute's "Advanced Feline Behavior and Training" certification program. This year is going to be extraordinarily busy and exciting!
The CatCentric Story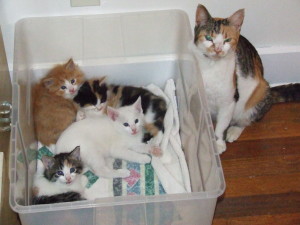 In October of 2006, I caught a litter of kittens whose mom had been tossed away by a recently departed apartment dweller. The kittens had never been handled and their lives were in jeopardy from neighborhood residents who were planning to poison the cat family.
I've rescued many cats over the years, but this was my first feral litter. Socializing the kittens and working with them to earn their trust was the most amazing adventure. When it came time to adopt them out, I just couldn't, and so my home became their forever home.
Those kittens grew up to be Allen, Rachel and Meghan (see pics and stories below), but there used to be four of them. In early 2007, before the massive pet food contamination scandal was made public, I was feeding my cats one of the poisoned and eventually recalled types of food, and it is my belief that food killed their brother, Ollie.
There aren't any words for the devastation I felt. I began researching manufactured food products, the history, the practices, the behind-the-scenes info, and was absolutely horrified by what I found. Eventually, I turned my attention to feline nutrition – talking to pet nutrition experts, reading books, digging up reports and studies and examining them in detail, meeting with veterinarians… soaking up information on the cat's actual nutritional requirements as fast as they were willing to dish it out. I continue to study and learn to this day, and to share this information freely with other cat owners.
Oliver was the most laid-back, charismatic cat I'd ever met. Very little flustered him, not even my little Yorkie's crazy barking when visitors knocked at my door; Ollie might acknowledge the disturbance with a slow flick of his ear, but little else. The only thing he really paid attention to was his food… and his siblings; he was constantly cuddling with and grooming them. Oliver was the biggest of the four, snow white and very elegant. And he loved giving kisses – he'd walk right up to my face and touch his nose to mine, then give me a lick. It darn near brought tears to my eyes every time he did it – and just thinking about it still does.
It's a win-win!
In sharing what I've learned freely with other cat owners, CatCentric has become my way of honoring Ollie, and maybe giving his death some meaning. It's a labor of love, and compassion. It has also become a way to indulge my passion for teaching (which doesn't get much use in my day job).
And you and your kitties benefit by this! CatCentric's Nutrition section is robust, covering everything from what you should absolutely stay away from (dry kibble!) to picking out canned products (if you must) to home-preparing a variety of fresh diets (highly recommended). How often to feed, what supplements to use and when, info on probiotics and many other related topics are also covered.
Recently, I switched my writing focus to the Behavior and General Care sections, which already contain several articles and should more than double in size by the end of 2016. Want to know how your kitty shows her love for you? How to get urine out of carpet? How to make your cat feel comfortable in his new home? CatCentric's got you covered!
All this, plus an amazing blog that discusses the latest news on the pet food front, shares all sorts of tips and fun facts, and answers your questions about diet choices, food-related diseases, litter box avoidance, biting and more.
Do you have a question, comment or suggestion? Contact me!
---
And don't forget to sign up for the CatCentric Newsletter and get exclusive content, sneak peaks of upcoming articles and more!
---
This website is dedicated to Ollie. Lost, but never forgotten.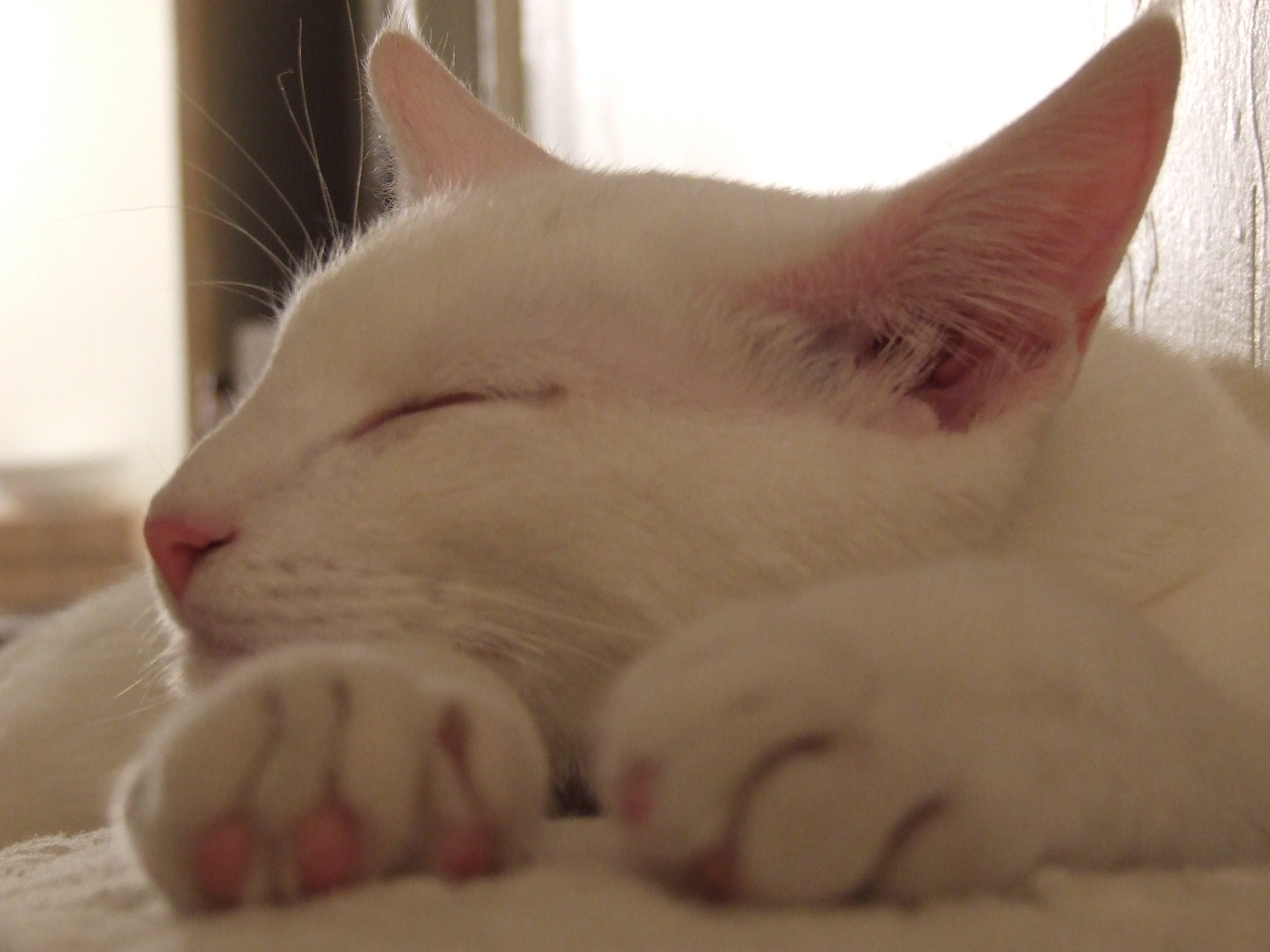 ---
Just because sharing is so much fun – and who doesn't love pictures of cats?! – here are pics and stories of CatCentric's current clowder (Allen, Rachel and Meghan are Ollie's siblings):
Allen: My gorgeous golden boy, Allen was extraordinarily spoiled the first few years of his life. Because he took to being a lap cat like a duck to water, I spent more time with him than any of his siblings. Now that he has to share me with several additional cats, he spends a portion of every day establishing his "rights" over everyone else. Once in my lap, however, he turns to pudding… all the muscles in his body relax, he eyes drift shut, his ears go limp and his mouth parts slightly. Then his head tips back to expose his throat for stroking and he begins to drool. Excessively.
Rachel: Not fully convinced the ruler's seat belongs to Allen, Rachel often engages in batting matches with both him and Ralph. When not wrestling with the boys, she's either vying for my lap or posing on the furniture looking beautiful. Always a thin girl, Rachel is the only cat that regularly has to be encouraged to eat everything I put on her plate. Switching her to raw and then giving her a quiet crate to eat in have both helped. Rachel always precedes me to bed and then spends a solid ten minutes trilling, head-bunting and demanding scritches.
Meghan: The cat with the quietest personality, Meghan is the soul of politeness. She waits quietly and patiently in front of her plate at mealtimes and likes nothing better than to curl up near my feet or on the back of the couch. Pushed around sometimes by the other cats, Meghan isn't much of a climber and seems to prefer the mid-level cat tree perches. Like Heather, Meghan always spends the night on the bed with me and will often lay down just within arms reach, watching me avidly but in silence until I reach out and pet her.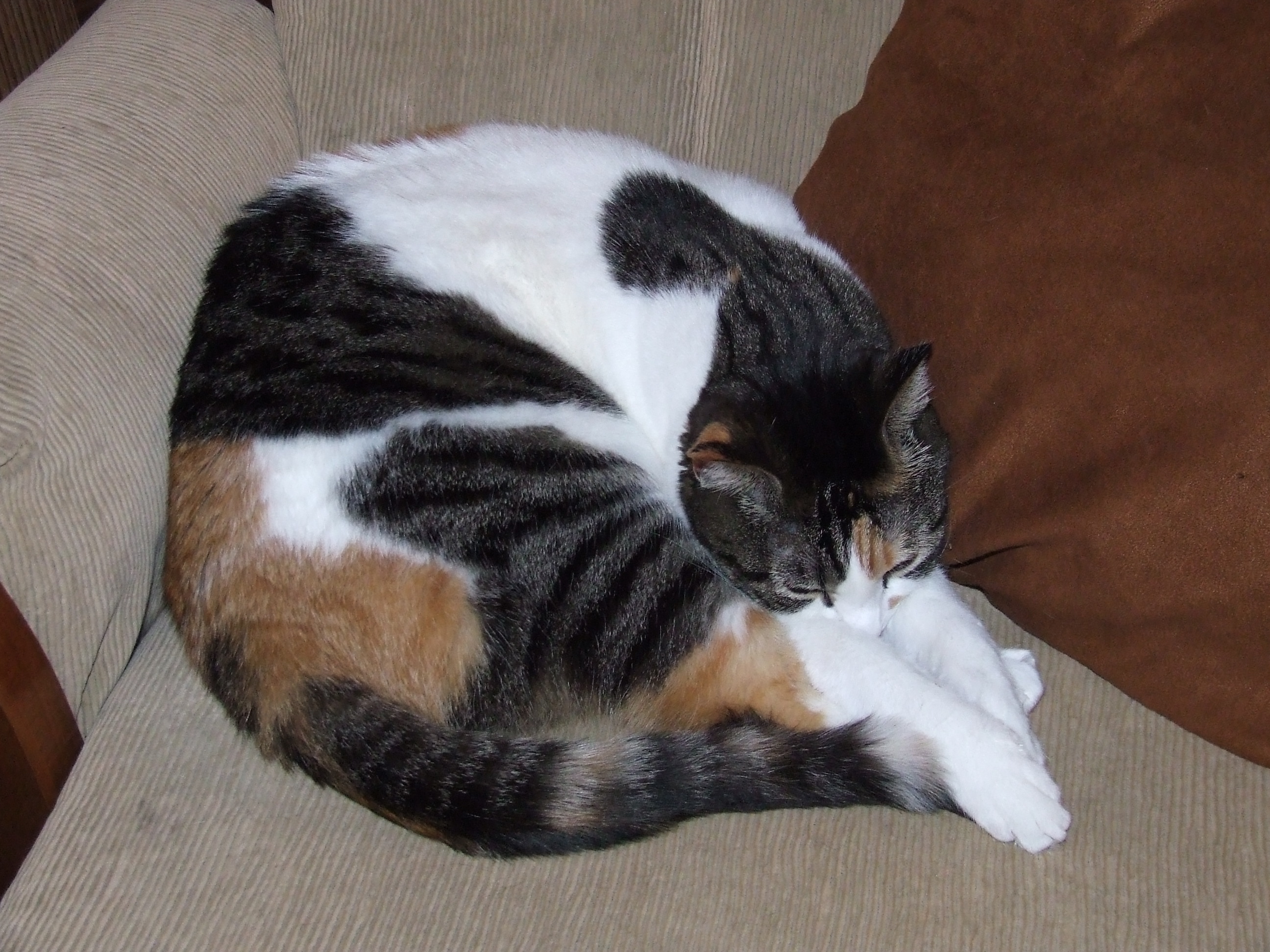 Ralph: Left behind to starve in a tiny crate until someone found him – or not – when his owners vacated their apartment, Ralph was skin and bones when my daughter finally heard his cries and rescued him. He's clearly had a rough life and was very, VERY aggressive when he first arrived, going so far as to repeatedly attack my house-guests before they'd gotten past the front hallway (the vet put "sedate before examining" in his chart after his first visit). After a year of regular feedings and constant love and attention, he has become an absolute sweetheart. Ralph is eerily similar to Ollie in character and body shape, and has blossomed into one of the most outgoing, confident and charismatic cats I've ever had the pleasure of working with. At his last check-up, my veterinarian called his rehabilitation "one for the books."
Spencer: Spencer and Heather are two of the four siblings from my last feral kitten rescue litter and, at ~twelve weeks old, they were definitely my most challenging to socialize. For two months, I slept on a futon pad in the kitten room and worked with them every day. Spencer was by far the most difficult, but when he finally came around, I was caught, once again, by the trust in those gorgeous golden eyes and he and Heather became part of my clowder. Today, Spencer is the most skittish of the cats, but no longer hides when I have company and will come close enough to accept treats from my guests' hands. He's also my biggest talker and likes to fall asleep on my chest at night.
Heather: The least interested in spending time in my lap, Heather still spends every night on my bed and stretches up to me enthusiastically when I stroke her. The most athletic and active of my cats, she loves running the window seat – cat tree – wardrobe – curtain rod – cat tree gauntlet in my living room; she's even been known to sleep on the curtain rod, half her weight on the rod, half on the window lip. Heather's crazy antics make me laugh several times a week.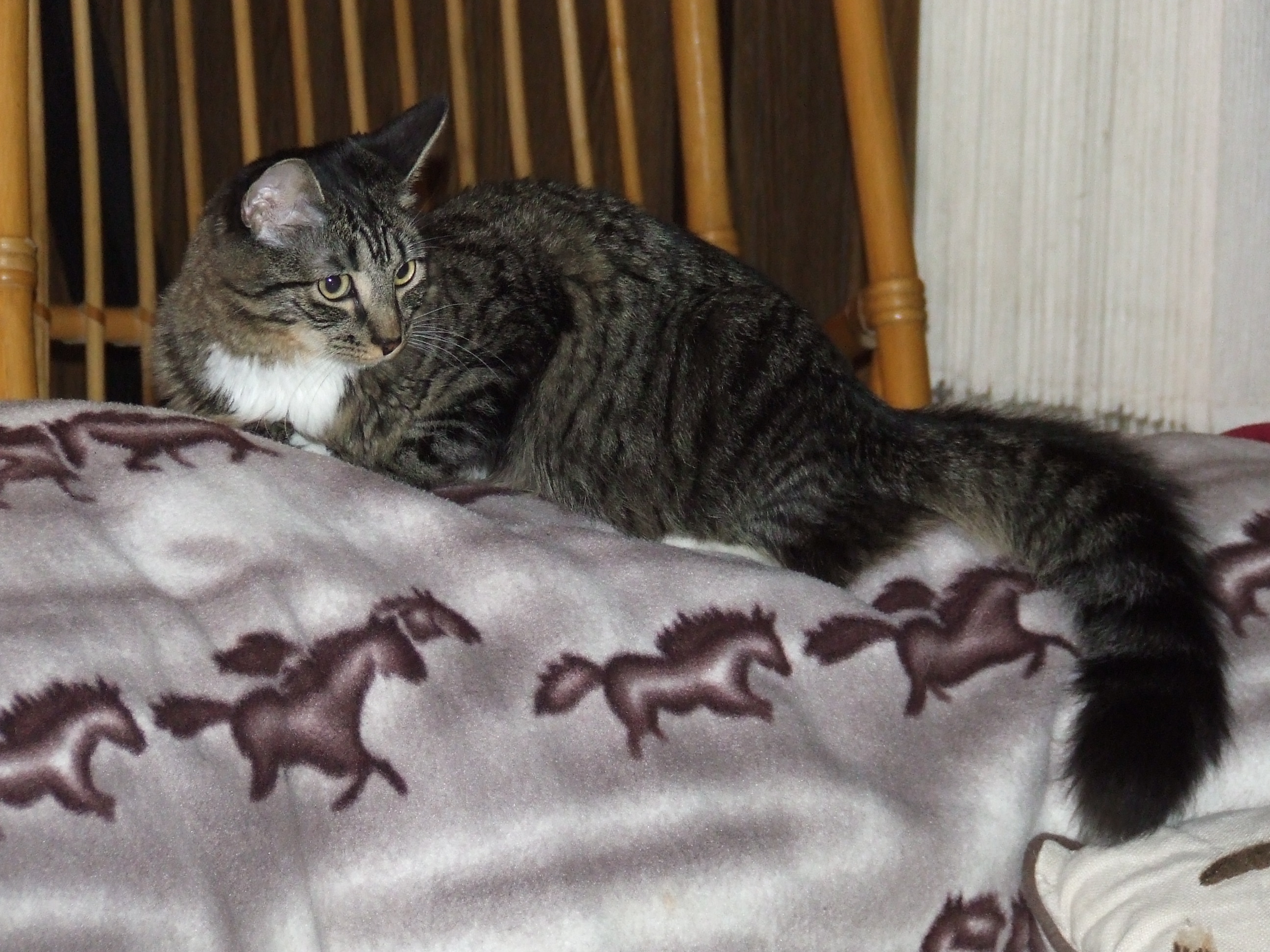 And just because it's so utterly adorable, Allen & Ollie as kittens: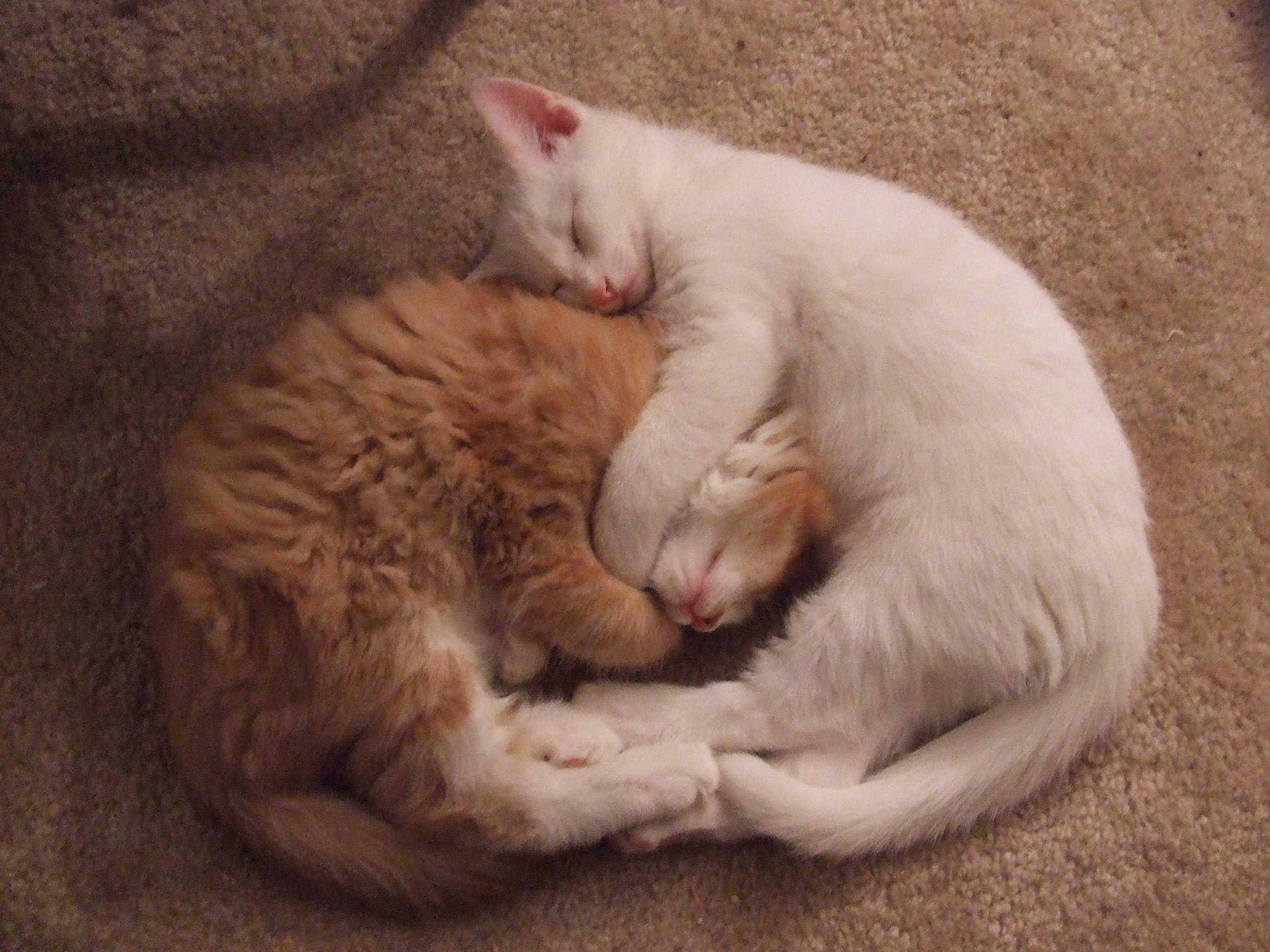 ---
If you found this page informative or helpful, please "Like" it, "Tweet" it, or share it using any of the buttons below. And don't forget to check out our FB page, join the discussions in our awesome FB group and follow us on Twitter!
Created 08/16/11; Updated 01/05/17