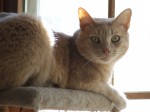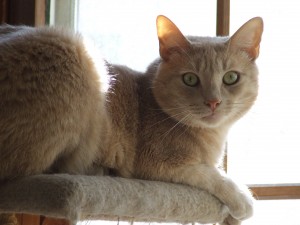 In case you missed any, here are the stories we discussed in March. Please note that with the increased Facebook activity, only stories related to CatCentric.org's categories are listed; to find the feel-good stories, awesome wild-life happenings and adorable pics, you will have to visit CatCentric's Facebook page!
1 March: Is the pet food you are serving up killing your four-legged friend? (and making your vet rich)
This is an old article but it goes into a lot of good, informative detail. If you aren't aware of the close ties between veterinarians, their colleges, and the pet food manufacturing companies, take a few minutes to read this.
2 March: Pucker Up for Controversy: Is It OK to Kiss Your Pet?
"What do you think about this, Dr. Becker?" he asked me, to which I replied, "When's the last time you ever heard or read of a veterinarian dying of a zoonotic disease or having no teeth from dental disease?"
"Exactly," replied Dr. Besser. "I'm still kissing my (cats)!"
And so am I!
2 March: Muscle Wasting in a Hyperthyroid Cat Fed Hill's y/d
Dr. Peterson, my favorite endocrinologist, discusses the link between low-protein diets, Hyper T, and muscle wasting.
"Putting that amount of protein into perspective, that means that we should be feeding our cats a diet that contains at least 40% of their calories as protein to restore or regain lost muscle mass, an amount much greater than that contained in the y/d diet."
4 March: Primal Quality Pledge to Truth About Pet Food
Commercial raw food feeders, take note!
4 March: What your dog food manufacturer doesn't want you to know.
This is one of the most comprehensive articles I've yet seen on the topic of feeding kibble to our carnivorous pets. It's focused on canines but applies even more so to cats, and covers everything from the manufacturing ingredients and process to the impact upon pet health to the unethical connections between the pet food industry and veterinarians.
This is long, but *well* worth the read.
5 March: How to stop your cat from scratching your furniture and carpets
Is your kitty scratching things she shouldn't? Ingrid King has some suggestions!
5 March: Can YOUR Lifestyle Habits Actually Kill Your Pet?
All of us know how unhealthy smoking is. But how many are aware of the health implications for our beloved pets?
7 March: Report It! Campaign
This is a great organization, with a potentially lifesaving campaign. Please read and share.
7 March: Performing Pet Treatments at Home
Do you partner with your vet in your cat's care? You should! In researching and defining your cat's care plan, as well as in administering treatments from home.
Here are some of your options for the latter.
16 March: 'Prescription/Therapeutic' Diets
The admirable Dr. Pierson dishes on "prescription/therapeutic" products.
Personally, I am deeply offended by a pet food industry that manufactures products containing low-quality and species-inappropriate ingredients they market – at ext market – at extremely exorbitant profit margins – as "disease-prevention" diets for cats who suffer from their already highly profitable but disease-CAUSING products they market as "completely balanced and healthy."
As the good Dr. says, "These diets represent an area of the commercial cat food industry that is very misleading
28 March: A Single Treatment Cures Diabetes – How to Protect Your Pet Now
A fascinating discovery, with some *amazing* ramifications.
---