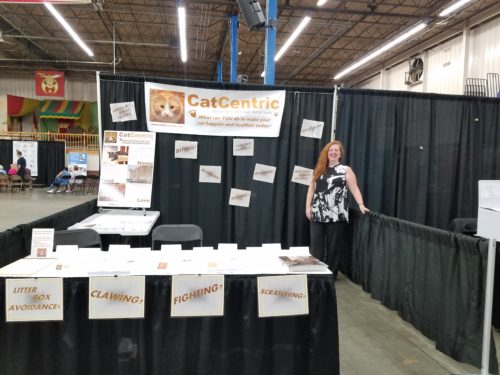 As most of you know, CatCentric is a labor of love, a passion for me that was lit by Ollie's passing in the 2007 pet food poisoning. What many of you may not know, however, is that CatCentric is 100% supported by cat owners just like you.
Last year, your generosity sent me to three trade shows, including the massive New England Pet Expo, and allowed me to reach over 500 cat owners, in one weekend alone!
My wonderful team of volunteers just created a fundraiser to get me back on the road again this summer. These shows are fantastic opportunities to speak to dozens of cat owners, answer their behavior questions, and get them thinking about feline nutrition and the common sense of feeding fresh foods.
I'm much better at teaching than asking for help, but I can't make it to these shows alone. Anything you can do to help me get CatCentric in front of all these owners is deeply appreciated. And, of course, please share this request with all your kitty-loving friends!
Thank you so much, my friends!
---