A personal note and a promise.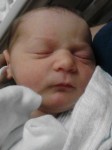 This is the first post of its kind here; a direct and personal note from me, the author of this site, to you, my dear fans. There's been a dearth of new posts and articles lately, however, and you deserve to know what's up, and what you can expect from CatCentric going forward.
To begin with, CatCentric is primarily a labor of love and though I have offered seminars and individual feline nutrition and behavior consulting at standard industry fees, the income was nominal. Unfortunately then, CatCentric-related research and writing must be fit in around the hours spent working a "regular" job (I hope someday to devote 100% of my efforts to educating and helping cat owners better the lives of their feline friends, but that time is not today.)
This wouldn't be worth mentioning if all else remained equal, but we all know life is constantly in flux (right?!), and I'm happy to say I've recently been blessed with two delightful, if time-consuming, changes.
A bit over a month ago, my darling daughter gave birth to my second grandchild, a beautiful baby girl. As you can imagine, this took precedence over everything else, including any CatCentric work.
In addition, and I blush to write this, in May I began dating for the first time in several years. As exhilarating as it is, incorporating yet another snare on my time has also been… interesting, and involved an unexpected learning curve.
Not quite as dramatic, but certainly exciting, I also recently began writing for Raw Instincts, a new magazine with a unique, back-to-basics, perspective. This is an incredible opportunity and I'm honored to be in the company of some of the world's most highly-regarded experts; carving out the time to produce the most comprehensive articles possible is, as you can imagine, a serious commitment.
So there you have it – my mea culpa for neglecting CatCentric over the past couple of months.
What can you expect going forward?
I can't guarantee there won't be more lapses of this sort in the future (hopefully, they'll be of the same positive sort!). What I can tell you is that until we have discovered all there is to know about feline nutrition and behavior *wink*, Catcentric will never become a static site. I will always be back to pick up where I left off after every hiatus.
That's my promise to you, and to all the kitties out there still eating sub-standard foods and suffering digestive upsets, cancers, kidney failure and more for it. I'm here for you for as long as I've the means and ability to make my voice heard.
---
If you enjoyed this post or found it informative, please "Like" it, "Tweet" it, or share it using any of the buttons below. And don't forget to check out our
FB page
, join the discussions in our
awesome FB group
and follow us on
Twitter
!