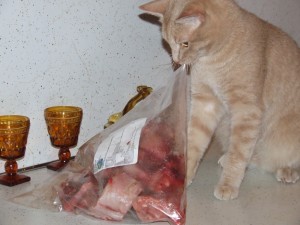 As long time readers know, I'm a huge proponent of prey model raw (PMR) feeding. No other raw diet beats it for cost and only whole prey beats it from a nutritional standpoint.
But how do I know the PMR diet I use and recommend is, in truth, providing everything that cats need? I've conducted extensive research over several years and I accept that the thousands of cat owners who have been successfully using the PMR guideline for decades is evidence enough that a model this close to the natural diet is sufficient, but proving that to those who want more than just my word on it has been problematic. They want proof, and not from a common sense, historic, or case study perspective, but wholly from a numbers approach, and preferably using AAFCO guidelines as a benchmark.
And I'm not a fan of using chemical and / or ingredient analysis in lieu of nature's model (i.e. the cat's natural diet) for determining a homemade diet's suitability.
In the first place, science has barely scratched the surface of feline nutrition. Even the National Research Council's (NRC) latest edition of the "Nutrient Requirements of Dogs and Cats" admits there are large gaps in our knowledge. There is so much we don't know about the makeup of the cat's natural diet: we don't know the full compliment of nutrients present, in what amounts or combinations they exist, nor do we know how much of those nutrients are used, singly or synergistically by the cat. How can we possibly believe we can label a diet "complete" from a nutrient perspective when we have so little idea what a "complete" nutrient profile looks like?
Also, although the original NRC guidelines were created using fresh foods, AAFCO diverged from the NRC in 1995 to create guidelines more friendly to pet food product manufacturers, and for the last 20 years or so, AAFCO (and with their latest revision in 2006, even the NRC) tests and guidelines have all been researched and formulated SOLELY for manufactured products.
Existing AAFCO and NRC nutrient profile numbers are based upon the consumption of a heavily processed, largely synthetically supplemented diet, with the awareness of – and compensation for – the destruction of some percentage of those nutrients during the manufacturing process, as well as the relevant reduced ingredient bio-availability.
In other words, those numbers are inflated when compared to what would be found in the cat's natural diet.
Therefore, by default, a fresh diet will always look deficient if measured by those standards.
So you can see why I have very little use for these manufactured numbers. From a fresh, whole foods perspective, they are, in my opinion, pretty useless.
The Analysis
That said, I had my prey model diet analysed by Nutricomp, a privately owned database analysis program designed specifically for analyzing homemade pet diets, using USDA data, and compared it to AAFCO numbers.
And, in summary, here's how it measured up against those inflated numbers (read the full analysis here):
Within range:
Macronutrients: Protein, Fat, Carbs, Fiber and Ash.
Minerals: Phosphorus, Ca:P, Potassium, Sodium, Magnesium, Zinc, Iodine, and Selenium.
Vitamins: A, Thiamin, Riboflavin, Pantothenic Acid, Niacin, B6, Folic Acid, and B12.
Amino Acids: Arginine, Histidine, Isoleucine, Leucine, Lysine, Methionine & Cystine, Phenylalanine, Phenylalanine &Tyrosine, Taurine, Tyrosine, Threonine, Trytophan and Valine.
Higher than range:
Amino Acid: Methionine (just a smidge).
Lower than range:
Minerals: Iron, Copper, and Manganese.
Vitamins: D, E, and Choline. (Vit K also comes up low, however, Vit K is only a requirement for fish heavy diets, which a PMR diet should never be.)
There was not enough data to make a comparison using these measurements on calcium, however, we know from several studies the percentage of bone in a cat's natural diet, and the USDA numbers tell us the percentage of bone in chicken wings (48%) and other products, so from there, we can match the cat's natural percentage of 5% – 10% bone, adjusting from there based on an individual cat's response. (Dr. Pierson, of CatInfo.org, uses these same calculations in her ground recipe.)
Summary
Now you have the numbers, my friends – and they look good! 🙂 This analysis should reassure anyone considering a prey model raw diet. Just keep in mind that variety is a key component. A couple of those few "low" numbers aren't based on studies done on cats, but if you still wish to match them, that is easily done by feeding an egg yolk every week, instead of every other week, and alternating beef liver with chicken liver.
Feed fresh, my friends! It's the most important choice you can make for your cats!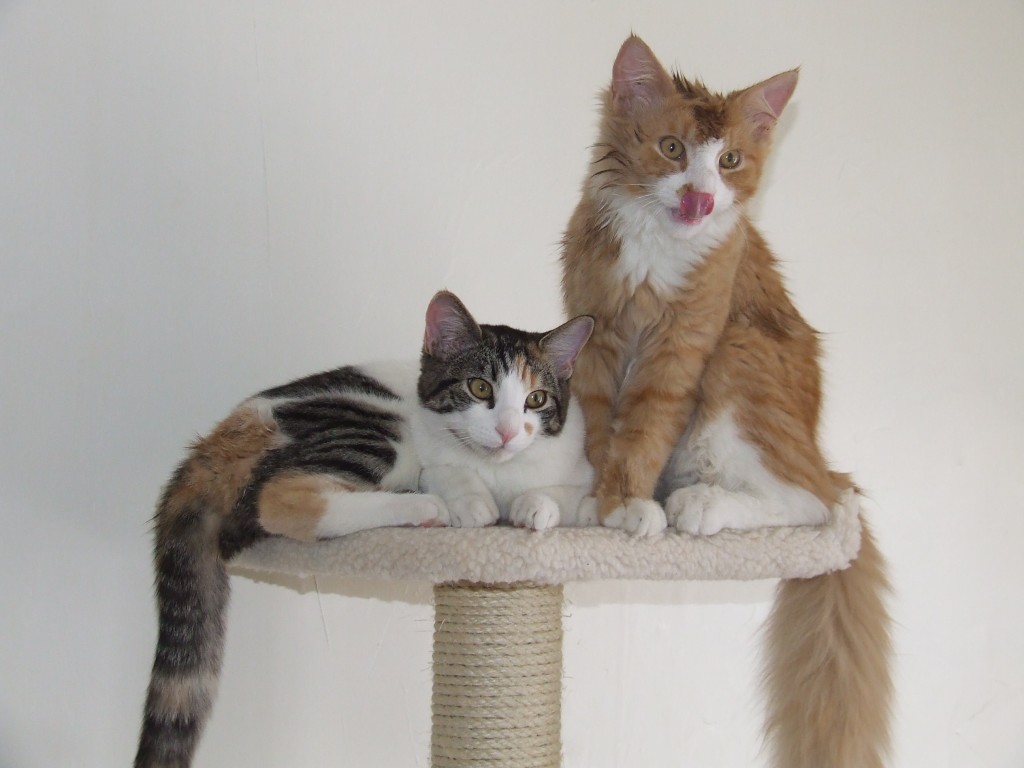 ---