Allen and the "Locked" Carrier.
A few weeks ago, I pulled one of the cat carriers out of storage and left it sitting against the wall in the kitchen. As I was making dinner a couple of evenings later, I noticed a puzzling shadow within the crate. Upon closer inspection, I found Allen calmly sitting inside on his haunches with his tailed curled neatly around his paws, waiting ever-so-patiently to be released from what he clearly thought was a locked carrier. Presumably, one of the other cats had pushed the door semi-closed while Allen was investigating the crate and when he turned around, he assumed it had been locked. No telling how long he'd been in there, but after laughing heartily (and taking this pic), I nudged the unlocked door wide and watched as he exited with all the stately dignity of a king being released from prison.
Just because the door appears to be closed or the challenge appears insurmountable, doesn't mean it actually is – and you will never know unless you try it. ;-}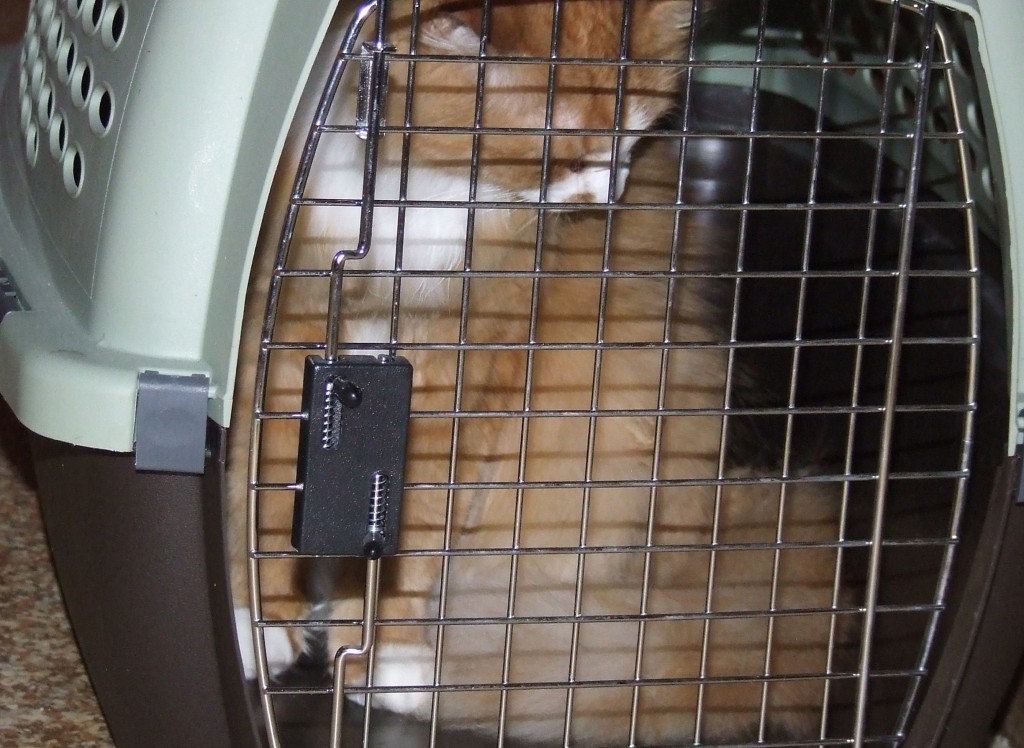 ---
If you enjoyed this post or found it informative, please "Like" it, "Tweet" it, or share it using any of the buttons below. And don't forget to check out our
FB page
, join the discussions in our
awesome FB group
and follow us on
Twitter
!