Allen and the Kitchen Screen.
This post is the first in a new category, "Precious Purrsonalities", that will feature the CatCentric kitties in short, quirky or amusing stories. Hope you enjoy them!
Do you ever hear something going on in the next room and know without looking who's doing what?
I was rousted from bed the other morning by an odd sound coming from my kitchen, and even as I awoke, I knew it was Allen. After a few useless tries at going back to sleep, I gave in to the inevitable and stumbled into the kitchen, rubbing my face and trying to clear the sleep from my eyes (as usual, the night before had been a late one).
Sure enough, there was my gorgeous orange boy, just a pick, pick, picking away at the screen in the kitchen window that overlooks the stone wall separating my house from the one next door. Clearly, there's another screen replacement in my near future. *eye roll*
That boy is lucky he's so darn good-looking!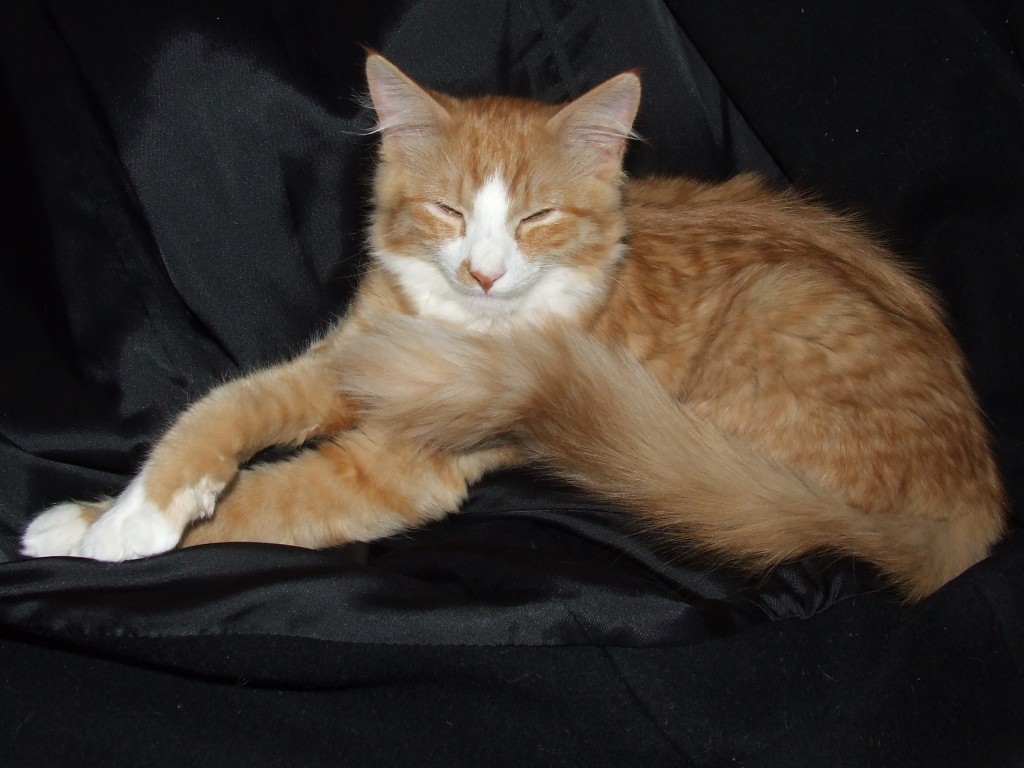 ---
If you enjoyed this post or found it informative, please "Like" it, "Tweet" it, or share it using any of the buttons below. And don't forget to check out our
FB page
, join the discussions in our
awesome FB group
and follow us on
Twitter
!