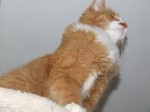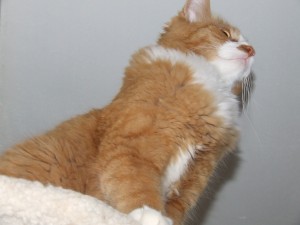 The repercussions of the AVMA's disgusting PFI-supporting anti-raw policy have begun, and it's not pretty.
Susan Thixton, of Truth About Pet Food, relates that holistic veterinarians are already rethinking their support for raw diets. When veterinarians are sued for malpractice, their actions are judged against the AVMA's "guidelines" which now, of course, explicitly state raw diets should be avoided. Any vet who steps outside those guidelines risks losing their license in disputes involving lawsuits.
There will be more, I'm afraid. Hill's has partnered with Trupanion Pet Insurance, and Purina has its own pet insurance program; if these programs don't already exclude raw-fed pets, it's a no-brainer they will in the very near future.
I am not, however, ready to give up. Not even close. I believe the truth will win out in the end and the common sense of feeding our pets a fresh, species-appropriate diet will become… well, common sense.
Why am I so sure about this, despite the heavy hits we're taking right now?
In part, because of those very hits. The pet food industry has done studies comparing the benefits of raw diets against their products and they know their products don't make the cut. They're throwing all this weight at what is, in fine, barely 1% of the current cat and dog owning population because they know that tiny segment of pet owners has their hands on a profound truth, and they want to bury it, as hard and as fast as they can.
But it's too late for that.
Their actions may gain some headway in the short-term, but too many eyes are on this topic, and the evidence is piling up too fast in favor of the more natural approach to feeding our pets. This genie isn't going back in the bottle.
Case in point, I attended part of the Winn Feline Symposium back in June and, while I found the discussions very interesting, it was the documents I received that really caught my attention. In a presentation titled, "Preparing for the Future, Celebrating Our Past: The Winn Feline Foundation at 40", there are multiple references to the benefits of high-protein, low carbohydrate diets. A discussion of diabetes mellitus ends with the line, "The use of high-protein/low-carbohydrate diets represents one of the most important recent advances in treating diabetes in cats." Another article written by the venerable Dr. Susan on feline obesity highlights the benefits of feeding high-protein/low-carbohydrate diets to overweight cats, allowing them to lose fat while simultaneously retaining muscle mass, and contains the following gem, "Considering the evolutionary history of the cat, this approach makes sense, as it most closely mimics a cat's natural carnivorous diet." Dr. Little then goes on to explain dry products are not as optimal as canned foods due to their higher carbohydrate content.
No, there was no mention of raw foods. However, it's but a small step from a true understanding of the specialized dietary needs of an obligate carnivore to acknowledging that fresh, unprocessed foods will provide greater nutrition than their chemically-laden, heavily cooked counterparts.
And the symposium is far from the only indication that a broader, truer understanding of feline needs is taking hold.
I don't think there's a single pet food manufacturer that hasn't jumped on the "grain-free" bandwagon (of course, grain-free doesn't equate to low-carb – which is what cats need – and these companies, by and large, are gleefully touting their grain-free products while simply swapping the grains out for potato, tapioca, pea fiber, and other equally unhealthy but not as well-recognized carbohydrate sources).
A recent announcement of a new food illustrated one of the largest marketers of pet food, Hill's Nutrition, bowing to consumer demand (sorta) with a new product that contains meat as the first ingredient.
As a side note, Hill's bragged about this new product while simultaneously showing its contempt for the very same consumers they're trying to appease. We'll have to wait to see the ingredients list, but it's almost guaranteed all they've done is break down the carb sources into small enough percentages that the meat ingredient can now be placed first on the list. We already know they didn't actually increase the meat content… otherwise, they would have said so. All they did – and freely, arrogantly admitted they did – was massage the ingredients list.
And their comment, even as they pander to pet owner demands, that this was done because, "some consumers were making product choices based primarily on set criteria for ingredients rather than the overall promise of superior nutrition backed by clinical research." is both insulting and disingenuous.
Anyway, back to the topic at hand.
More proof vets are beginning to understand the dietary limits of obligate carnivores comes from a rather unlikely source – last month's AVMA meeting. Yep, the same one that approved their anti-raw policy also included a standing-room only discussion on cats and the efficacy of including carbs in their food. At the beginning of the debate, a poll taken of the room showed ~ 75% of the attendees in favor of high-protein, low carb feline diets.
Of course, we also have the dismal statistics from Banfield's 2012 Pet Health Report. The deteriorating state of our pet companions' health is shocking and simply can't be ignored.
Finally, we have the passion of raw feeders and vets who have experienced the incredible improvements of pets switched from commercial diets to wholesome raw diets. Many of these individuals were not aware their pets were not doing well until after they began feeding raw and saw what a truly thriving animal looks like.
After a transition from commercial to raw, there's never a, "Meh, I think they're doing better." It's always, "Holy crap, I had no idea how much better healthy could be!!"
It's shocking. Night and day, black and white, boiling and freezing – that's the degree in difference raw feeders see between a commercially fed cat and a raw fed cat.
This amazing transformation drives raw feeders to a zealous and passionate enthusiasm that can't be tamped down.
Which brings us to the final proof; the cats themselves, and the extraordinary leap in health they exhibit in case after case. Thousands of reports in which obesity, diabetes, urinary tract issues, inflammatory bowel disease (often a precursor for intestinal cancer), allergies and more either dramatically improve or outright vanish once the cat is placed on a balanced, raw diet.
The evidence is incontrovertible, the science irrefutable, the common sense unassailable.
When you feed an animal the diet its body is specifically built to process, the digestive system is able to work at peak efficiency extracting optimal levels of nutrients, supporting a higher level of health with a lower level of effort. This applies doubly so to animals with narrowly defined dietary needs, such as the adorably furry, softly purring and obligatorily carnivorous meat-eaters with whom we share our homes.
And no matter how hard they try, the pet food industry isn't going to be able to reverse the spread of this information. The truth will out!
---