The day after tomorrow is CatCentric's 4th anniversary. Definitely worth celebrating (and we will!), but in September, we at CatCentric get to celebrate something even more special – every one of the CatCentric kitties turns a year older this month!
There's Allen, Rachel and Meghan, who were all born in 2006 and are now 9 years old. They are Ollie's siblings and, like him, were sickened in the 2007 pet food poisoning. Thankfully, however, we were able to pull them through.
Allen is a total doofus, but devastatingly handsome; his is the face of CatCentric. As you can see, Rachel and Meghan are both calicoes, but Rachel is an exceptionally friendly kitty with long, lovely fur while shy Meghan's coat is short and sleek.
Allen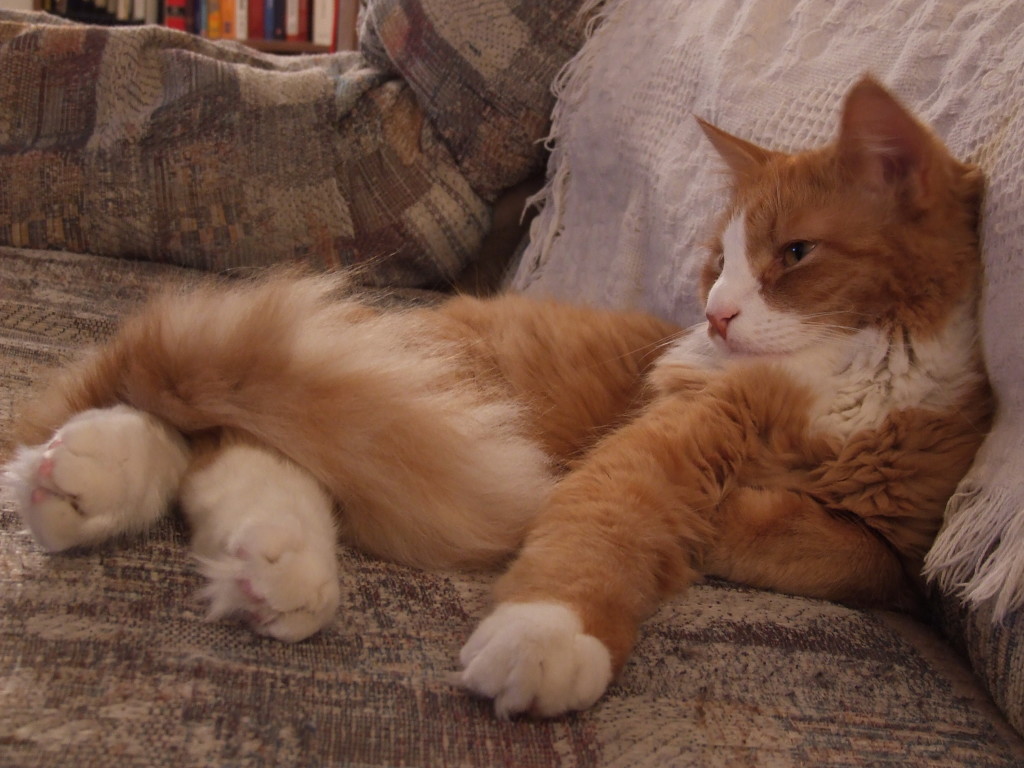 Rachel
Meghan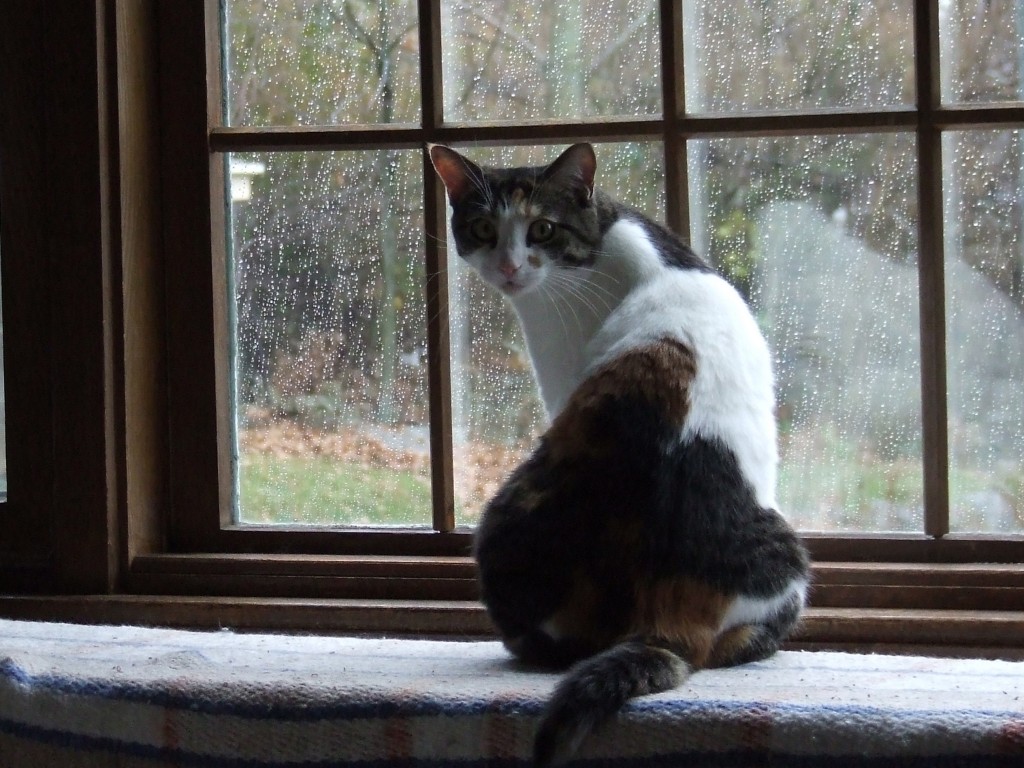 Spencer and Heather are also siblings. Born as ferals in 2008, they turn 7 this month. Although it's taken some time to socialize them, these two have grown into a wonderfully laid back pair. They are very bonded to each other and do pretty much everything together.
Spencer is the black and white tuxedo and Heather is the classic tabby (and, yes, that's my treadmill upon which they're lounging so nonchalantly).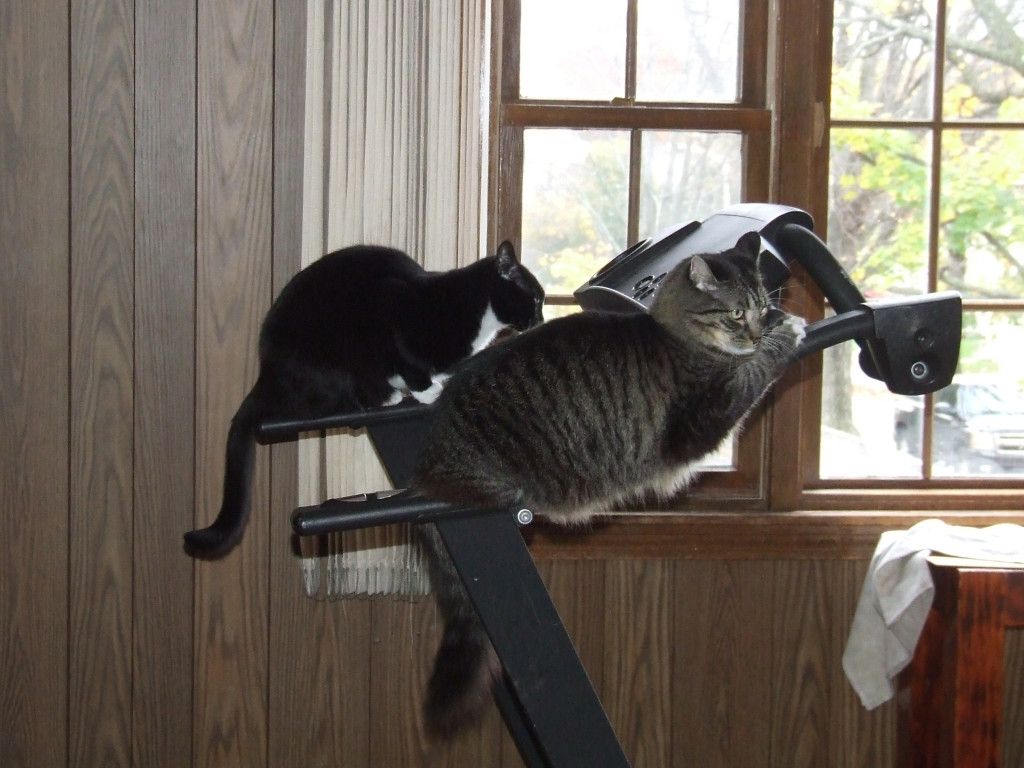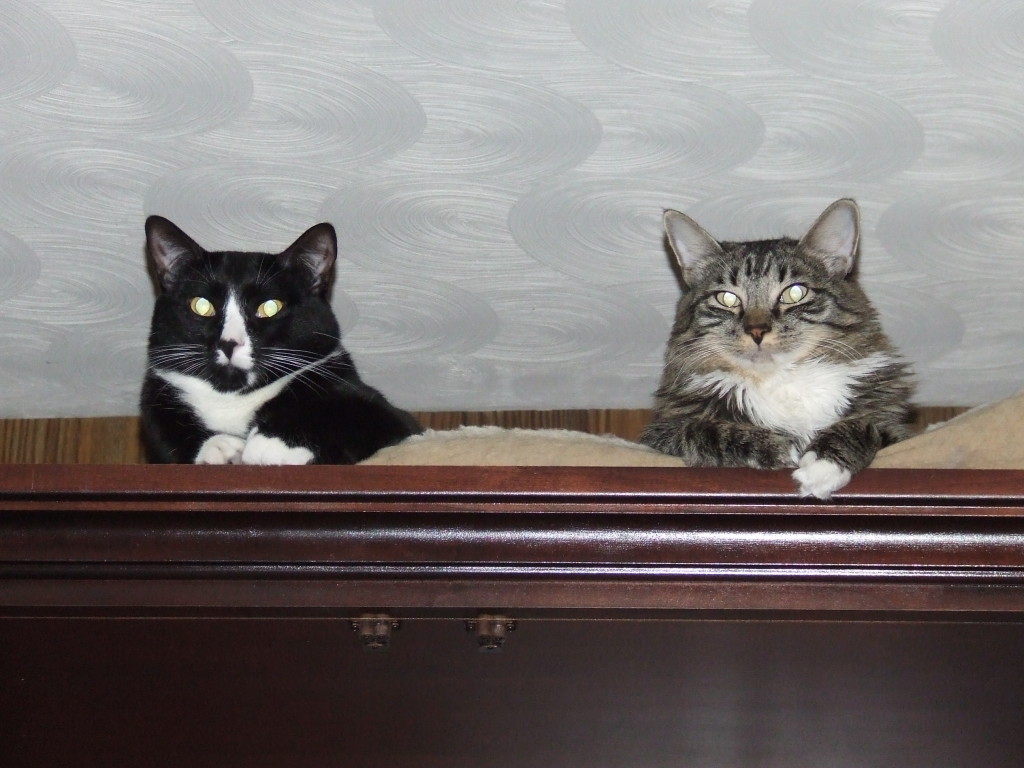 And then there's Ralph. Ralph was born in September 2007, and was the last to join the CatCentric clowder. He came from an abusive, critical situation and was extremely emaciated and aggressive upon his initial rescue. Today, at 8 years old, he is the most outgoing, charismatic, amazing cat. He is as close to being my best friend as is possible.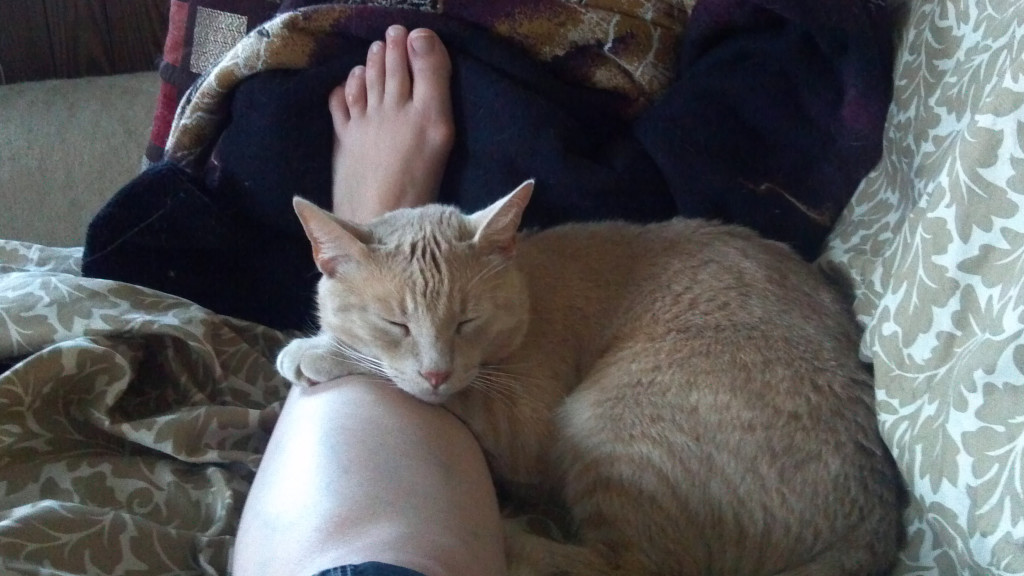 I enjoy a little "spice" with my sugar, don't you?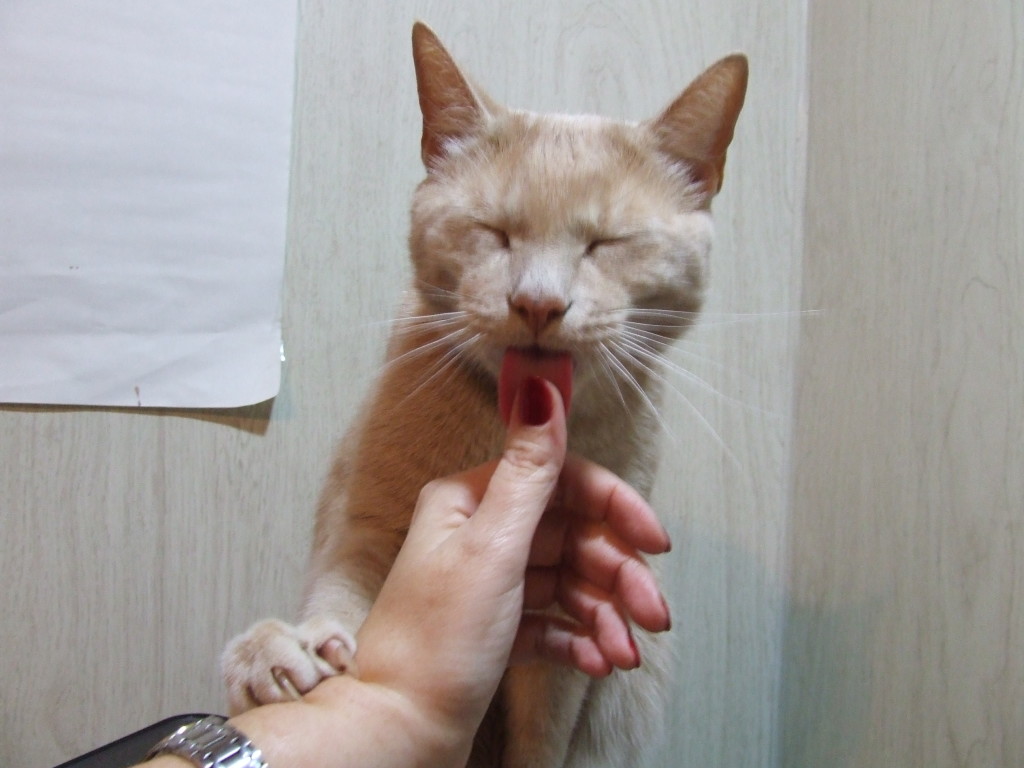 Over the years, I've bought them all the typical cat toys for their birthdays. Their favorites are the Bergan tracks, the Yeoww Catnip Bananas and, of course, Da Bird.
This year, however, I can't decide what to get them and I'm hoping you guys can help me. Throw me some suggestions in the comments! Let me know what presents you think these furfaces should get for their 2015 birthday party!
And please join me and the rest of the CatCentric team in wishing the CatCentric kitties a very happy, purr-filled, chin-scritching birthday! 🙂
---