Not too many things make me cringe. Bees do. A knock on my door after work when I'm not expecting company (introverted writer and all that). Kids leaning on my new car (don't judge!).
Oh, and this, "I've been feeding my 7 month old cat chicken breasts and hearts since I got him. Is that ok?"
*CRINGE*
No. No, it's not.
Look, I'm a hard core raw feeding fanatic, the first one to push for converting our entire population of housecats to a fresh food menu. Especially a homemade menu!
But you've got to take a few minutes and learn to do it right. Just like there's a food guide pyramid for people, there's one for cats. And it's easier than you think! Check it out (click to print or download)…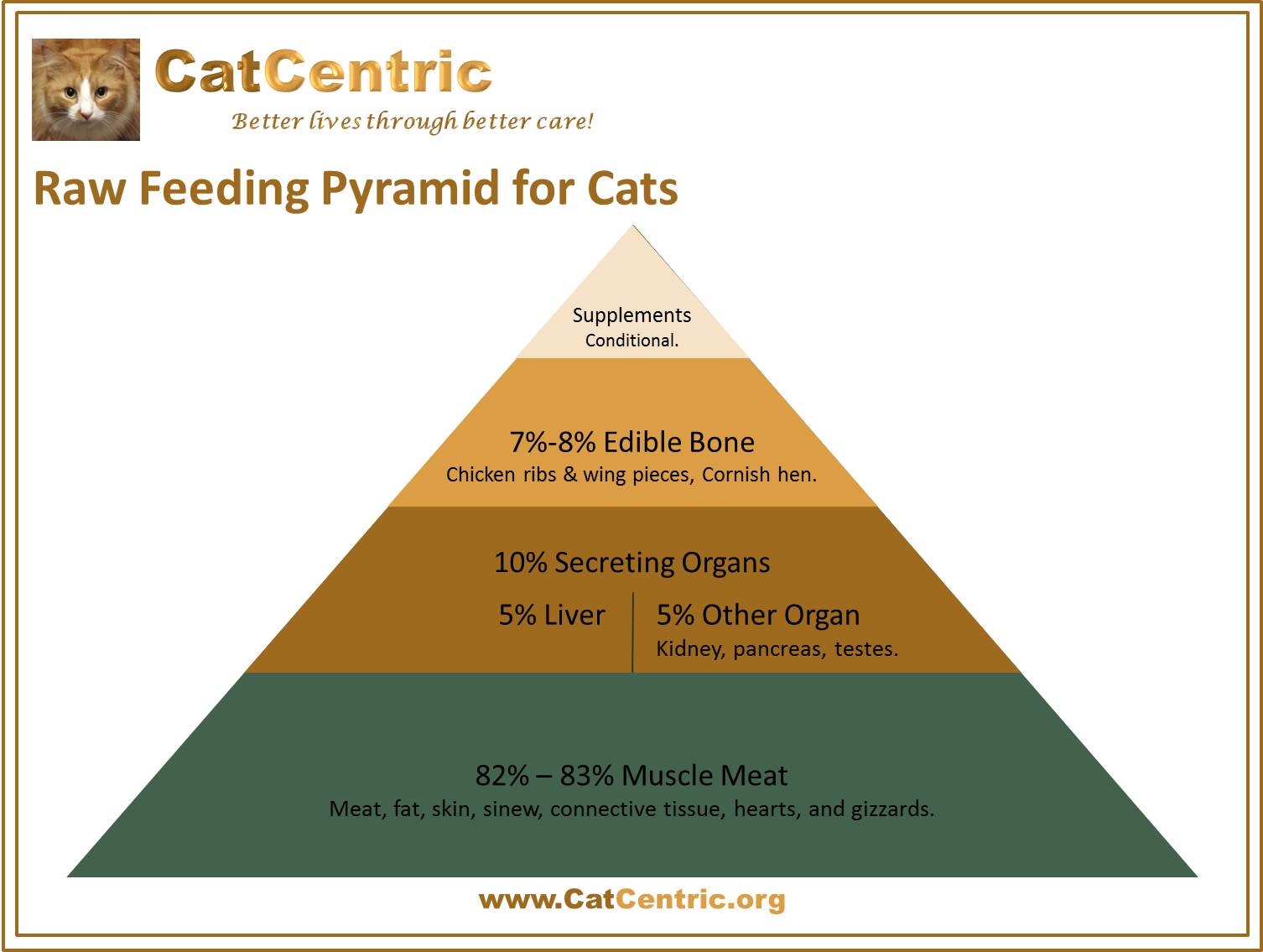 See? It's not complicated! But following it *is* critical. Organs contain nutrients vital to a cat's well being, and bones contain the calcium required to grow and maintain a strong, healthy skeletal structure. These are not optional ingredients.
Please, my fellow cat owners. Don't feed your cats a meat-only diet. You'd do better to put him back on a standard commercial product. (As much as that hurts me to say.) At least then he stands a fair chance of not suffering a life threatening deficiency!
---