Ralph doesn't really like his half kidney, half chicken breast meals and always takes longer than the other kitties to eat it. The other night, he took so long I actually forgot he was still working on dinner, until 20, 25 minutes later when I popped into the kitchen to grab some ice. My ex-feral tuxedo kitty, Spencer, was in the kitchen and his strange, anxious behavior caught my attention as I was leaving the room. It took a few meows and some twitchy circling before I realized he was sticking awfully close to Ralph's crate…. and Ralph was still in it!
The second I released Ralph, Spencer relaxed. And these two boys are two years apart in age, completely unrelated, and not at all bonded.
So much for the cats-as-strictly-independent-creatures theory! ;-}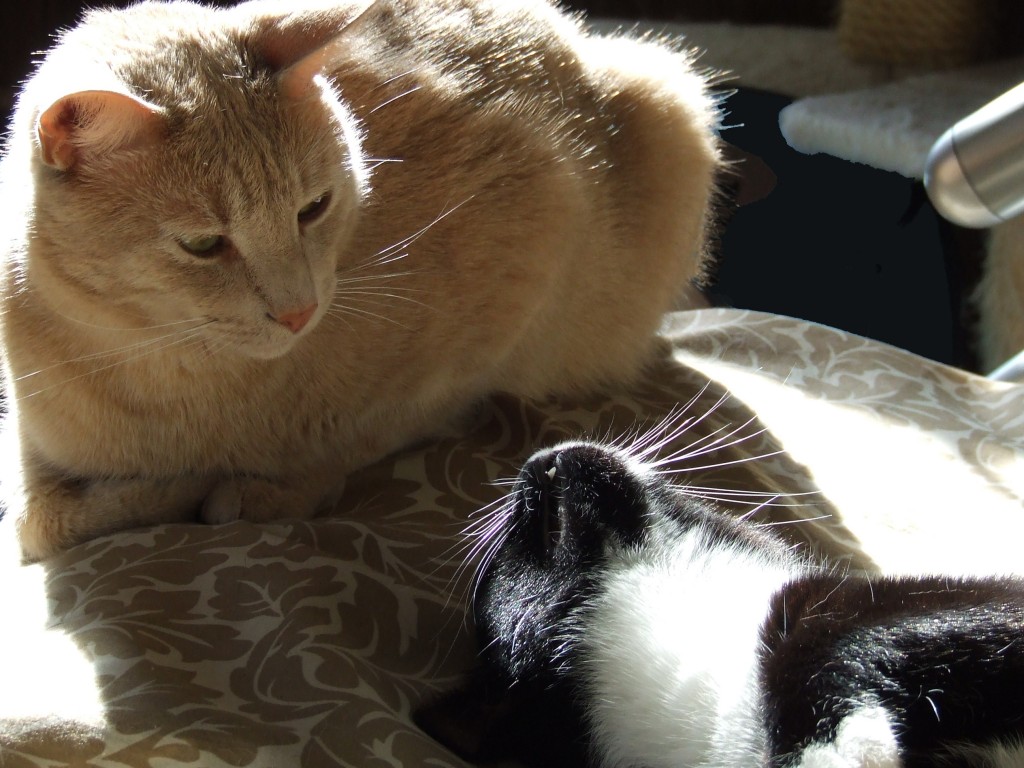 ---
If you enjoyed this post or found it informative, please "Like" it, "Tweet" it, or share it using any of the buttons below. And don't forget to check out our
FB page
, join the discussions in our
awesome FB group
and follow us on
Twitter
!