Fun Fact: Your cat's saliva contains deodorizing enzymes!
Happy Fun Fact Friday, all!
Did you know that in order for cats to avoid predators, their saliva has deodorizing enzymes so they remain as scentless as possible?
It is also why your cat grooms him or herself immediately after eating – to prevent the smell of the prey they just consumed from attracting predators!
How cool is that?
Everything happens for a reason in the cat world!  🙂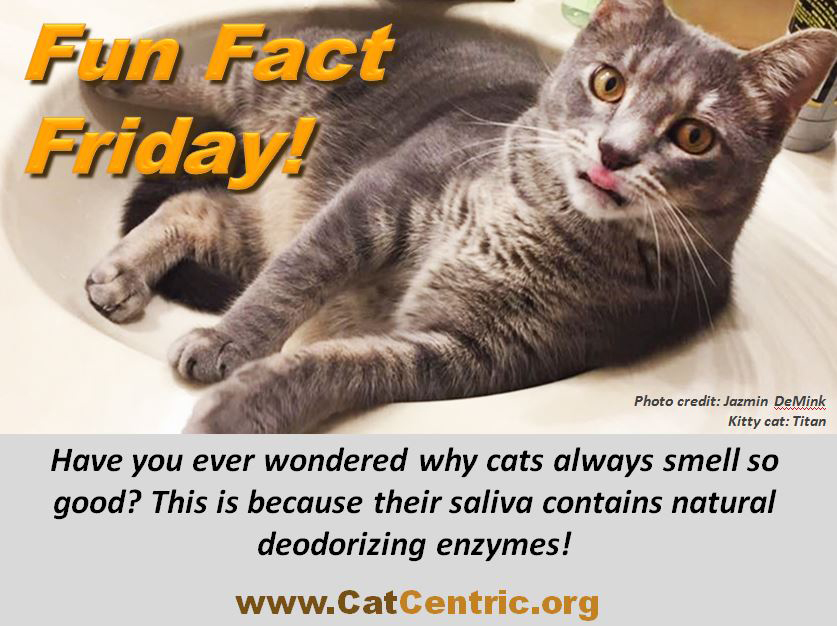 Reference: Johnson-Bennett, P.  2007. Starting from Scratch: How to Correct Behavior Problems in Your Adult Cat, Penguin books. USA. 376 pgs.
Read more fun facts about our kitties!
---
If you enjoyed this post or found it informative, please "Like" it, "Tweet" it, or share it using any of the buttons below. And don't forget to check out our FB page, join the discussions in our awesome FB group and follow us on Twitter!