CatCentric's 4th Anniversary is fast approaching, and we want YOU to be a part of it!
Hi, all you cool cat lovers! This is Tracy, founder of CatCentric.org. On October 1st, CatCentric will celebrate four fantastic years sharing our affection for and knowledge of these wonderful creatures with the awesome cat-loving public. (So amazing to be able to write that!)
This year, we'd like YOU and YOUR CATS to be the focus of the anniversary celebration. How? If CatCentric has helped you improve your cats' lives in some way, tell us your story! Did a website article aid you in understanding and correcting a behavior problem? Did the Facebook group assist you in finding and transitioning to a more nutritious diet? Is your kitty healthier or happier in some way because of CatCentric? Let us know! You can share your experience as a comment to this blog post, send it via email, post it to our Facebook page, or join the group and share it there. Just provide whatever amount of detail you like along with your state or province, country, and first name. And of course, include pictures of your beautiful cats!
On October 1st, I will publish your completed submissions. Since CatCentric's mission is all about helping our feline family members live happier lives, I can't think of a more fitting way to celebrate our anniversary than this.
So send us your stories, my friends! The kitties and I are waiting! 😉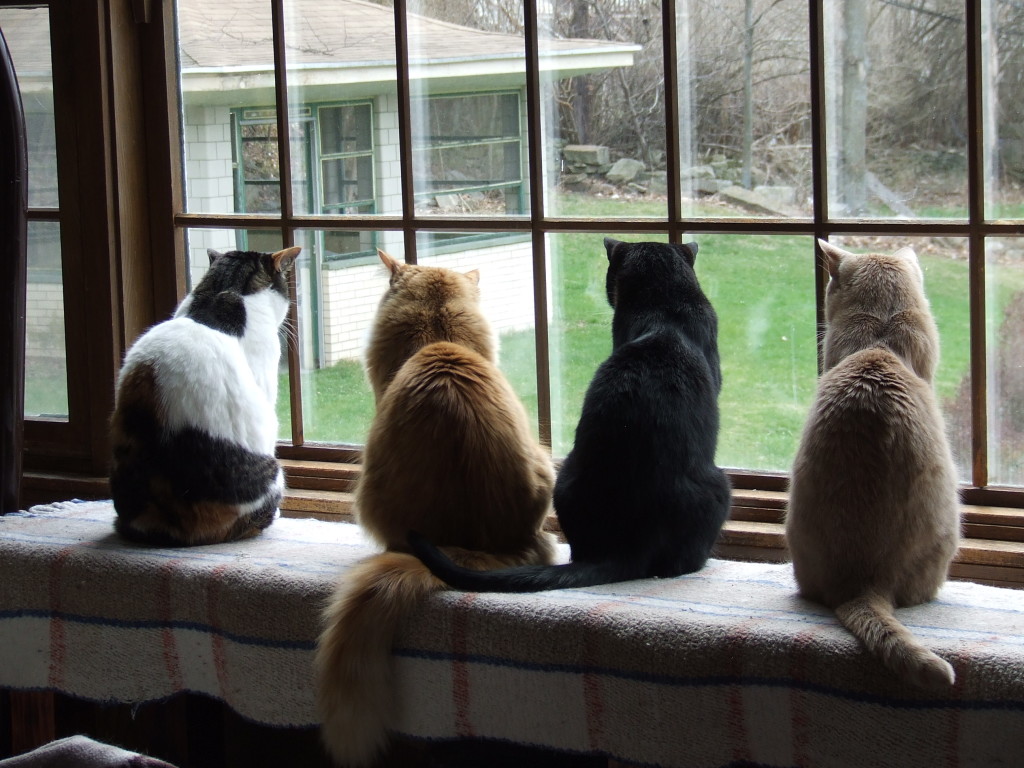 ---
If you enjoyed this post or found it informative, please "Like" it, "Tweet" it, or share it using any of the buttons below. And don't forget to check out our
FB page
, join the discussions in our
awesome FB group
and follow us on
Twitter
!