Another study shows AAFCO's "Complete and Balanced" really isn't, and the lie could be killing your cat.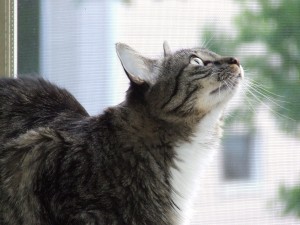 Over the last five years, "Which cat food should I feed?" has become one of the top three most common questions I receive. The options presented on pet store shelves are nearly endless and a perplexed cat owner could easily spend hours comparing product labels and ingredient lists without any one food standing out.
One thing, however, should be an absolute solid given – whatever your cat food of choice, if it claims it is "formulated to meet AAFCO nutrient profiles for adult maintenance", "formulated to meet AAFCO nutrient profiles for all life stages", or "has been evaluated via feeding trials (in accordance with AAFCO procedures) for adult maintenance" then the food should provide at least the bare minimum nutrition your cat requires to live.
After all, that's what our vets keep telling us, right? Always choose AAFCO approved foods! And the pet food industry spends millions of dollars telling us the same thing – only they are qualified to feed our pets and they have the science down to art.
So we can be assured that no matter which of the many AAFCO approved options we settle upon, it will provide our cats with at least enough nutrition to survive. Right?
Wrong.
Researchers at the Cummings School of Veterinary Medicine at Tufts University recently completed a study on 45 brands of canned cat food. They were troubled by the disturbingly large number of recalls – five in the previous five years – citing thiamine (or Vitamin B-1) deficiency as the reason for the recall (another was called while the study was in progress!), and they decided to conduct a test to see how prevalent thiamine deficiency was in regular pet foods.
The researchers selected only cat foods that carried one of the above AAFCO labels, and they tested two cans from each brand: one that included fish and one that didn't. (Side note: Raw fish contains high amounts of an enzyme called thiaminase, which destroys thiamine). Their results were shocking. Despite the AAFCO "Complete and Balanced" assurance, a wide range of thiamine concentrations was found in the foods, and a substantial percentage of the products tested below the amount recommended for adult cats.
Thiamine is an essential nutrient that is not readily stored in the body and must be obtained from the diet. It is necessary for many cellular processes, including muscle contraction and nerve conduction. Signs of thiamine deficiency can be seen after only a couple of weeks on a deficient diet and include salivation, loss of appetite, and vomiting. If the deficiency continues, the cat can experience seizures, blindness and eventually, death.
Let me stop for a minute. How many of you have a cat that has exhibited loss of appetite and vomiting? Is there a cat owner out there who hasn't?
Thiamine is found naturally in meat products, especially skeletal muscle, liver, heart and kidney, as well as fish, some veggies, whole grains, nuts, legumes and brewer's yeast.
But cats shouldn't be eating fish, and they can't easily or completely digest veggies, whole grains, nuts, or legumes. Furthermore, according to this study, 50% – 90% of a raw ingredient's thiamine content can be lost due to the high-heat processing to which these products are subject. Not to mention, the gelling agents used to make these foods hold together to form meat-looking clumps also decreases thiamine bioavailability.
To address these issues, pet food manufactures add back synthetic thiamine after processing. But synthetic products come with their own bioavailability difficulties, and with no way to measure the exact amount of thiamine lost in processing, the amount added back is just a guess. And, as evidenced by the wide range of thiamine content found in the tests, and the shocking percentage of foods that tested below the minimal daily requirements, clearly a poor one.
Unfortunately, thiamine deficiency isn't easy to detect. And most veterinarians are so convinced that commercial foods are perfectly healthy and balanced, they don't look to nutritional deficiencies as a potential diagnosis.
Not one of these products has been recalled since the study was published on the 15th of January. So right now, this very minute, cat food consumers are confidently purchasing cat foods that are thiamine deficient. And cats are being brought to the vet for lack of appetite, vomiting and worse.
All because AAFCO's "Complete and Balanced" assurance, isn't.
I find myself truly appalled.
---
If you enjoyed this post or found it informative, please "Like" it, "Tweet" it, or share it using any of the buttons below. And don't forget to check out our
FB page
, join the discussions in our
awesome FB group
and follow us on
Twitter
!